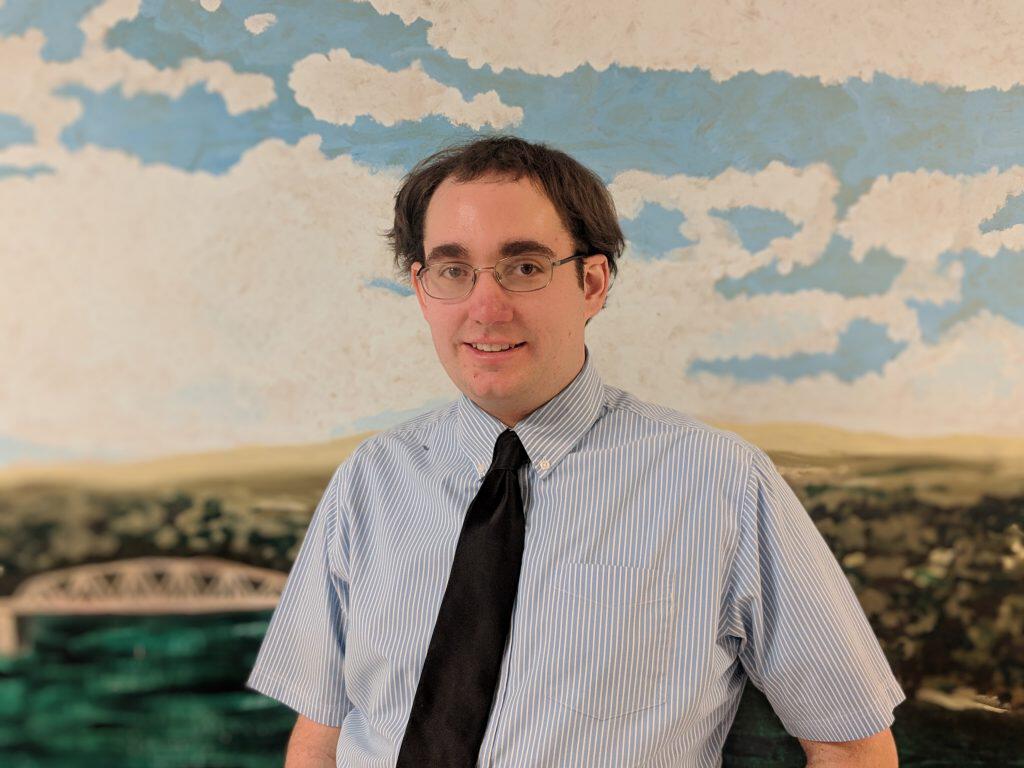 Upper School Science Teacher Liam Pickett has been selected as WNYT Newschannel 13's thirteen Top Teachers of the Year. A segment on Mr. Pickett will air on WNYT during the 5:30 News on Wednesday, March 20.
At Doane Stuart, Mr. Pickett teaches Chemistry, Advanced Chemistry, and Environmental Science. In nominating Mr. Pickett, The Doane Stuart School called him a "Renaissance Man" who is both "an inspiring teacher" and "inspiring person." The school noted that Mr. Pickett uses innovative and creative lesson plans. An example of this are his murder mystery labs in which Chemistry students must use their knowledge to find clues to "solve" a murder. The school also noted Mr. Pickett's efforts to connect Math to Chemistry to improve their skills in both classes.
In addition to his work in the classroom, Mr. Pickett has volunteered to serve as advisor to Drama and the Environmental Club. Doane Stuart remarked how Mr. Pickett has worked long hours in Drama and has been able to "bring (students) out of their shells" through theatre and the stage.
The annual WNYT award is co-sponsored by SEFCU.