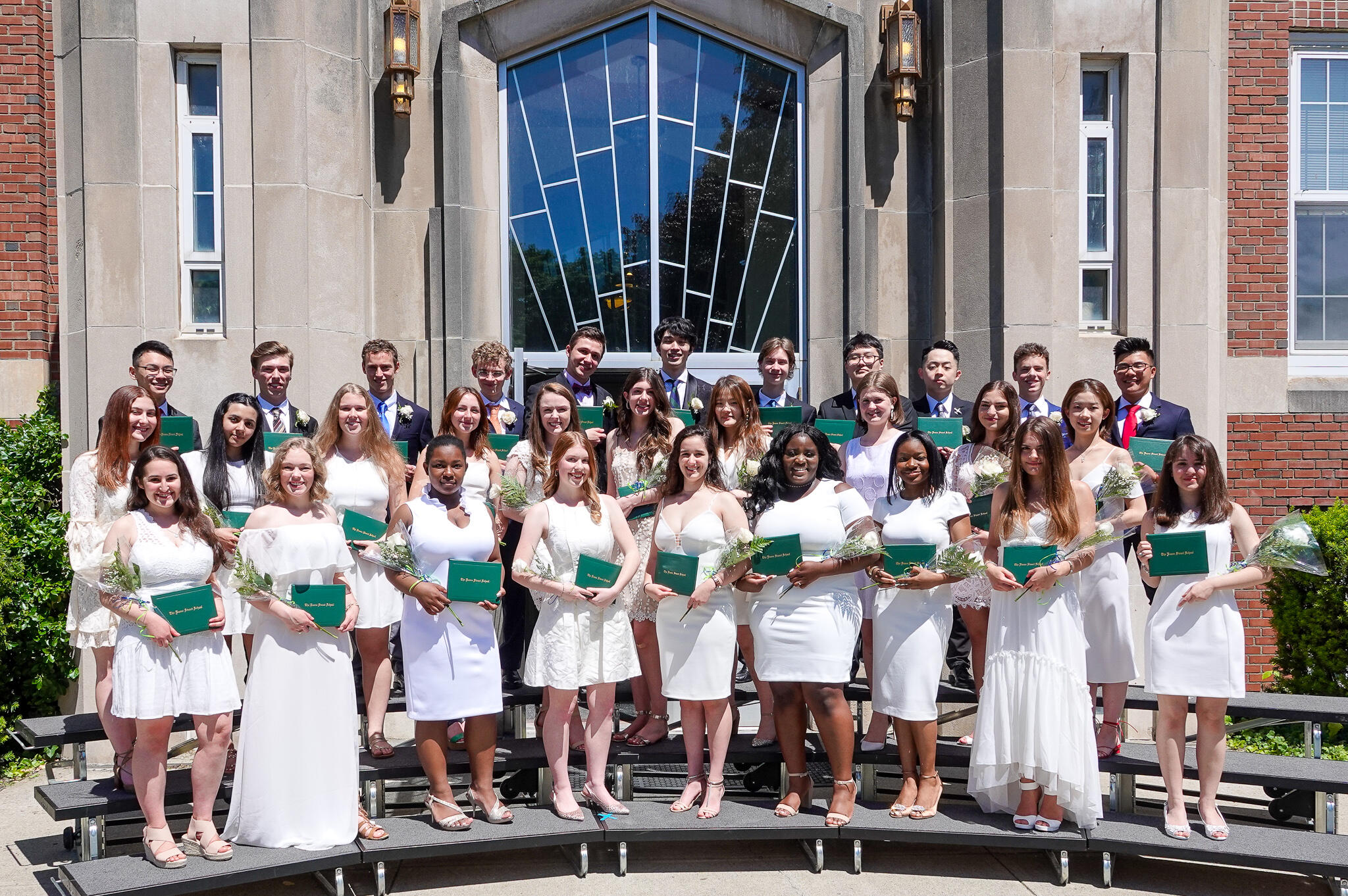 Commitment, Preparation and Success
Upper School students appreciate our intellectually rigorous academic programs; our large variety of extracurricular activities; our challenging public service offerings and our one-on-one mentoring by a caring teacher. Our graduates regularly report back on their excellent preparation for college.
Students also have access to many opportunities outside the classroom: our Irish Exchange Program, our community service program, independent scientific research at a variety of local companies and institutions, courses at the University at Albany, studies at the Albany Institute of History and Art, the Upper School's Humanities Project and much more.
As a result, our students are among the most productive in the Capital Region. They graduate with their own passions, their own intellectual curiosities, their own confidence —and a worldview that prepares them to make the most of the challenge and the journey to come.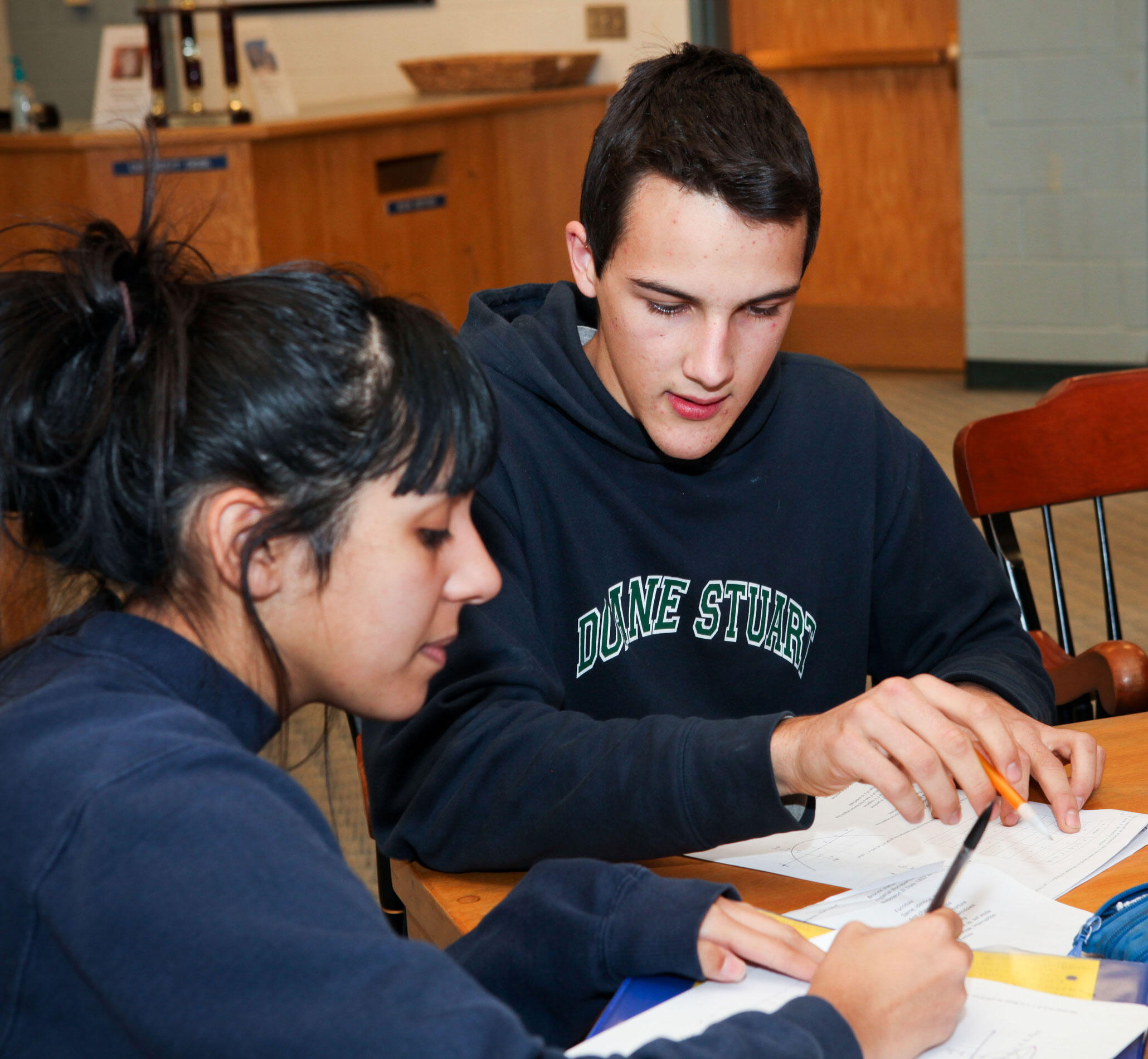 Doane Stuart's tradition of community service is one of the foundations of the school, reflecting our commitment to the values of the work and care for others, both in and beyond the classroom. Students and faculty engage throughout the year in reading and conversation about community service experiences. Community service helps our students to understand more about the world around them, and more about themselves and their place in the world.
Our hope is that our students will develop a habit of service to others that will become a permanent part of their lives. Finding time for community service can be a challenge for all of us, particularly for students who are trying to balance extracurricular activities with a rigorous academic schedule. As part of our effort to ensure that the community service program remains a central and meaningful part of each student's experience in the Upper School, we make available many service opportunities on campus, and provide information about off-campus options.
Upper School Course of Studies