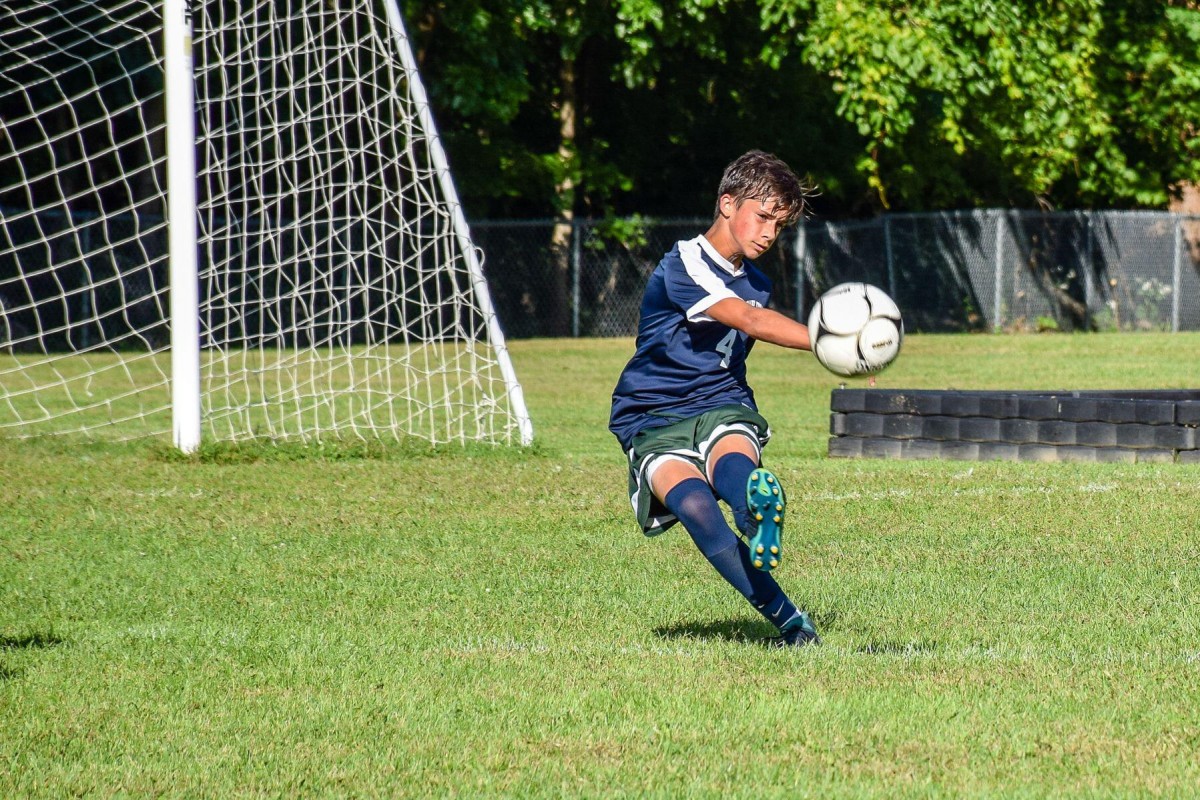 Doane Stuart students are encouraged both to participate and to take leadership roles on athletic teams.  Our athletics program is designed to help our athletes hone skills, develop resilience, and practice the best of teamwork. Good sportsmanship is required of our athletes, and every student is encouraged to join a team.
Varsity sports teams are typically comprised of students in Grades 9 through 12, although, if skill and physical fitness allow, students in Grades 7 and 8 may be considered.
The Doane Stuart Middle School (Grades 5-8) sports teams compete with other Modified teams in the area. They are also divided into two teams–blue and green—to provide intramural competition as well.
Doane Stuart is a member of the Central Hudson Valley League, Class D. In addition, Doane Stuart joins with Rensselaer High teams for sports either school does not offer; this allows for many more opportunities for both school's athletes.
Upper School Sports
Soccer (F) (Boys – Varsity and JV & Girls)
Basketball (W) (Boys & Girls)
Softball (S) (Girls)
Baseball (S) (Boys)
Tennis (S) (Boys & Girls)
Track and Field (S) (Boys & Girls)
Indoor Track and Field (W) (Boys & Girls)
Cross Country (F) (Boys & Girls)
Volleyball (F) (Girls)
Intramural Fencing (W) (Boys & Girls)
Yoga (F)
Tai Chi (S)
Middle School Sports
Cross Country (F) (Boys & Girls)
Soccer (F) (Boys & Girls)
Basketball – Modified (W) (Boys & Girls)
Track and Field (S) (Boys & Girls)
Volleyball (W) (Girls)
SEE ABOVE FOR THE MOST UP-TO-DATE ATHLETIC CALENDAR AND SCHEDULE FOR ALL DOANE STUART SPORTING EVENTS