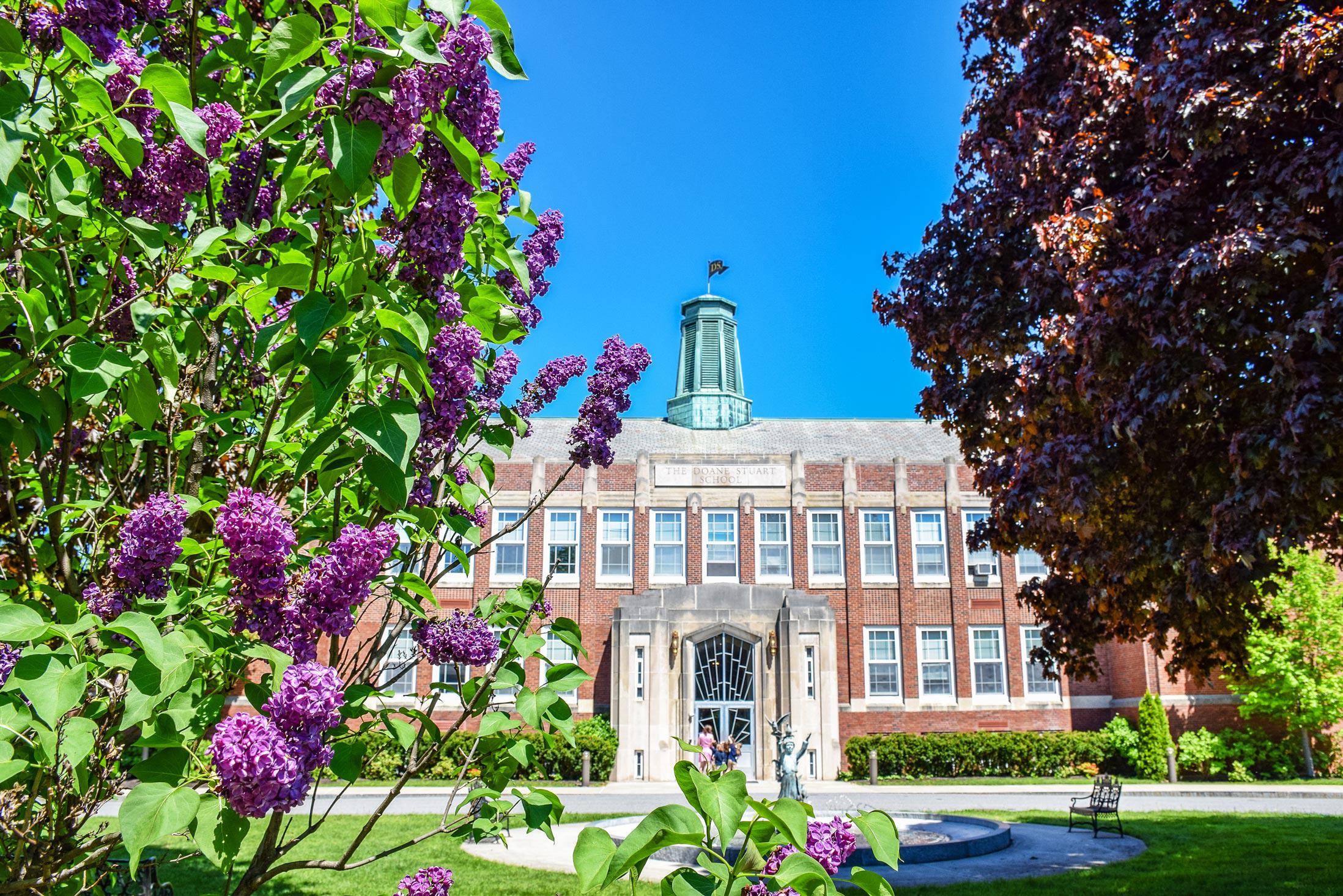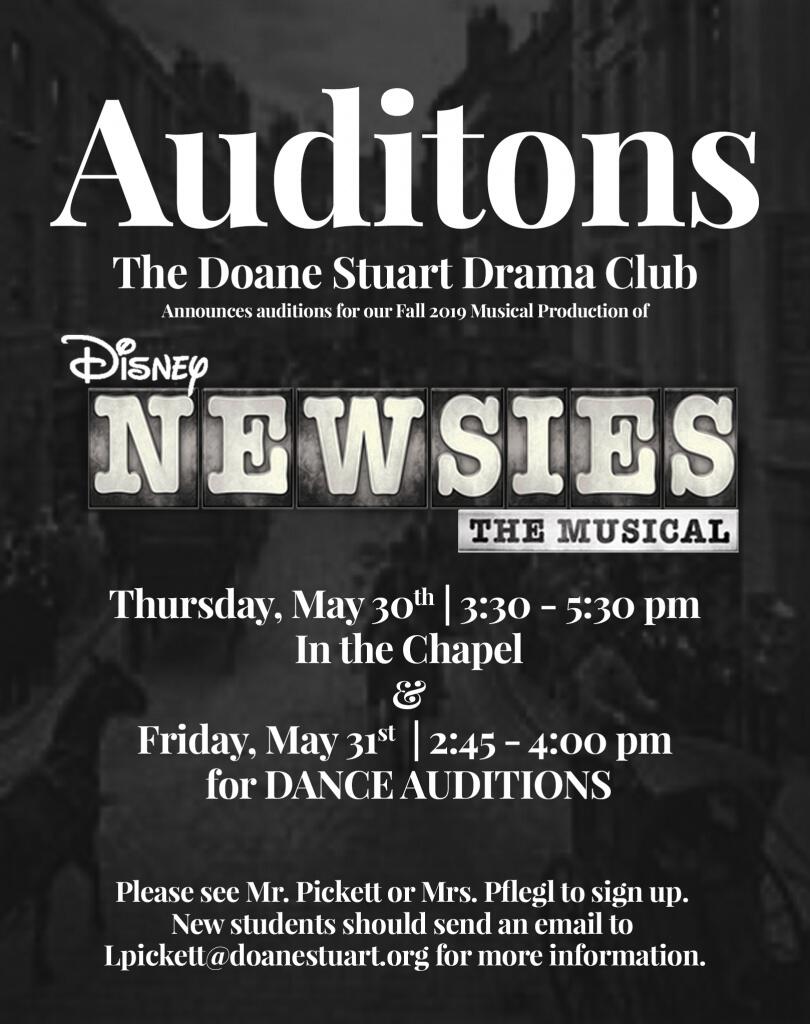 Drama Club will present Disney's Newsies as its Fall 2019 production
Mr. Pickett and Mrs. Pflegl announced at Tuesday's All School Meeting that the Doane Stuart Drama Club will present Disney's Newsies as its Fall 2019 production.
Auditions will be held Thursday May 30 from 3:30-5:30pm in the Chapel (General Auditions) and Friday May 31 from 2:45 – 4:00  in the Chapel (Dance Auditions and Call-Backs). These auditions are for all students who will be in Grades 5-12 for the 2019-20 school year. 
Current students should sign-up for an audition time with Mr. Pickett. The sign-up sheet is posted on his door (Room 319). Newly enrolled students should contact Mr. Pickett by e-mail if they are interested in auditioning for this production. This is a great way for new Doane Stuart students to get involved in the school before they actually begin in September. Cast members begin rehearsals during the last week in August, which is a great opportunity for new students to get plugged into the school and make friends before school officially starts.
Mr. Pickett said that one of the reasons Newsies was selected for the Fall production is because it give so many different students the opportunity to participate as there are numerous and different roles and several non-singing roles for those who wish to be involved but are not comfortable or used to that aspect of a musical production. All students who audition will be cast.