Tomorrow will mark our one week back to school and as an FYI – we started REAL strong.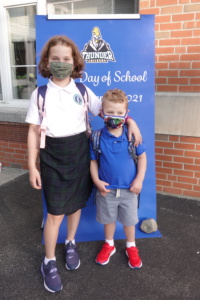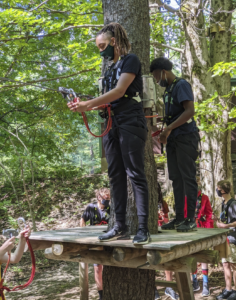 The first day of school ran smoothly, easily, and with a lot of laughs and reuniting with our friends. Thursday the students started to get used to going between classes, finding a table to sit at for lunch, and learning new friends names. Friday was AMAZING – the Upper School went on a retreat to Wild Play Thacher and the Middle School returned to our beloved Skye Farm. Both retreats were amazing and the weather was perfect for all the outside fun and activities. 
Monday we returned back and had our first annual Flag Raising. We are starting a new tradition where our Student Body President will raise our Doane Stuart flag out in the front on the half circle to begin the new year fresh, with excitement, and as a community.  This year's president,  Icesis Hinkson-Serrano '22, raised the flag before the entire school after a wonderful speech from Head of School, Cecil Stodghill.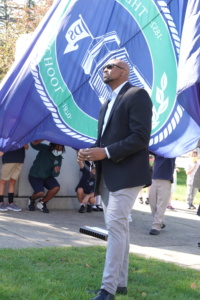 Today we were all in uniform for picture day, and wow, everyone looked so wonderful. A lot of great photos will surely come from the photoshoot. We also all gathered in the Chapel to learn more about Rosh Hashanah and Yom Kippur from our student presenters. It's such a blessing to have everyone back in the Chapel, sharing, learning, and being together, again.
We are also VERY MUCH looking forward to this Friday! It's our Back to School Picnic following our Boy's Soccer Team Home Game!
Let's Go, Thunderchickens!