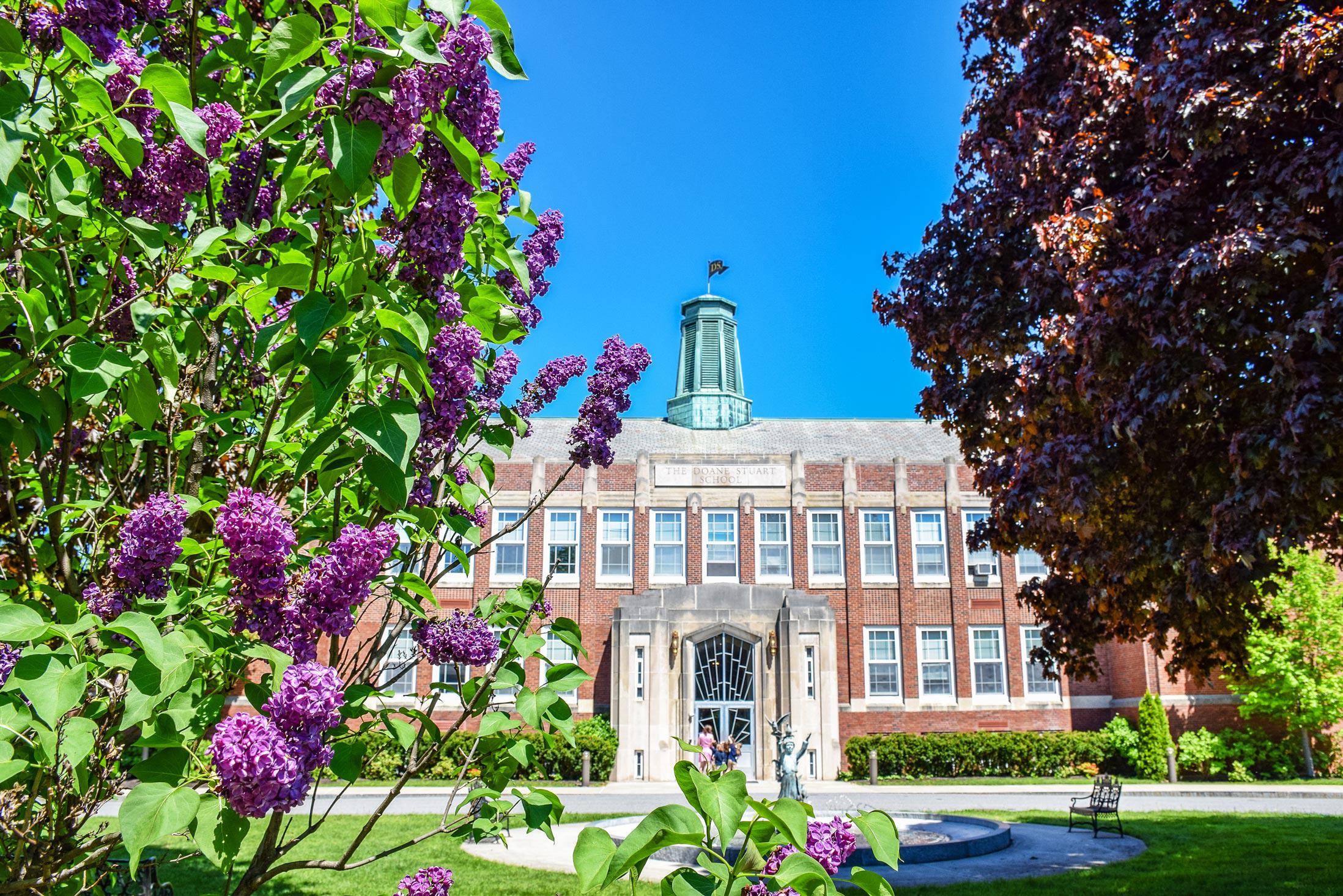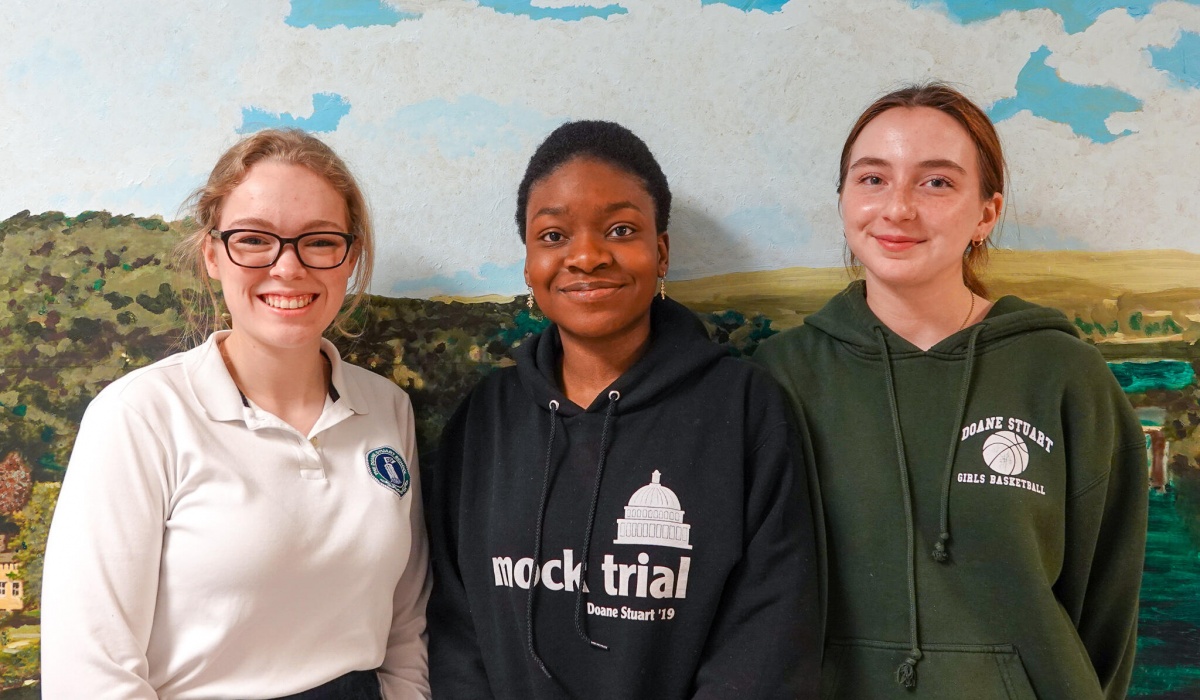 S.H.I.P.
A Rigorous Honors Program at Doane Stuart
Olaposi Peters '19, Emilie Austin '19, and Beatrix Albin '19 were this year's participants in S.H.I.P., a rigorous honors program at Doane Stuart. In two chapels this May, the three presented the results of nearly a year of independent study.
S.H.I.P. is an acronym for "Senior Honors Interdisciplinary Project." Students accepted into this program start working on their projects over the summer between their junior and senior year. Olaposi, Emilie, and Bea designed research projects to answer questions of genuine interest and urgency.
Olaposi examined the impostor syndrome: how does this syndrome affect minorities working as health care professionals? In addition to extensive research, Olaposi filmed and edited interviews she conducted. She met with African-American physicians and nurses to see to what extent this syndrome affected them in their work.
Emilie examined the ways the Internet can enable not only terrorist networks but also government's efforts to weaken them. She also looked at the socioeconomic roots of Jihadism as well as its complicated relationship to Islam. A professional working in the field of cybersecurity also helped Emilie develop her ideas. As part of her project, Emily designed a website;
https://sites.google.com/view/ship-emilieaustin/home
Bea explored the role that mass media played in presidential politics from the era of FDR's fireside chats to social media's considerable impact on the 2016 election. Bea complemented her research with an internship: she helped maintain social media accounts for Didi Barrett, a member of the New York State Assembly.
The S.H.I.P. project has quickly established itself at Doane Stuart. In its inaugural year, Dawson Stone '18 researched the life and music of Liszt and Rachmaninoff; Rebecca Liu '18 studied the guzheng, an ancient Chinese instrument. Like their predecessors, Olaposi, Emilie, and Bea are sure to inspire underclassmen to design projects of their own.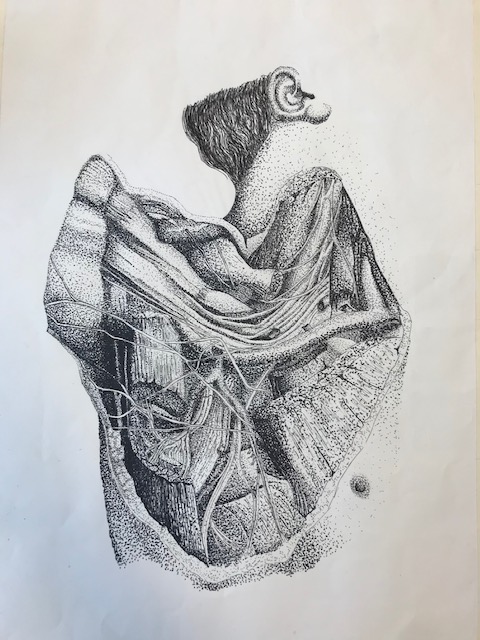 Congratulations are in order for Jared Effman '21, on having his...
Read More