Mr. H. Completes His 8th JFK 50 Mile Run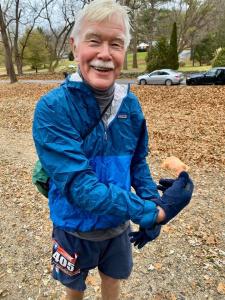 Mr. H. does it again.  Completing his 8th JFK 50 Mile Run.  Yes – that said 50 MILES.  This race consists of 15 miles of running on the Appalachian trail, a full marathon (26.2 miles) on a canal, and almost 9 miles on rolling country roads. 50 miles of pure insanity!!! Congratulations to this legend for completing this huge feat in 11 hours and 59 minutes, starting and finishing in the dark and still has a smile on his face.
Haven't heard of The JFK 50 Mile?  The JFK 50 Mile was first held in the spring of 1963.  It was one of numerous such 50-mile events held around the country as part of President John F. Kennedy's push to bring the country back to physical fitness.
When Kennedy was assassinated in November of 1963, most of these events were never held again.  The one here in Washington County, MD changed its name from the JFK 50 Mile Challenge to the JFK 50 Mile Memorial in 1964.  The JFK 50 Mile in Washington County, MD is the only original JFK 50 Mile Challenge event to be held every year.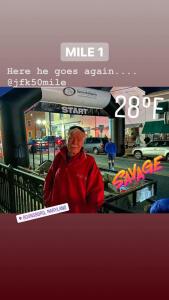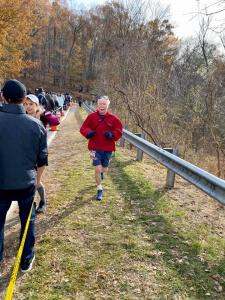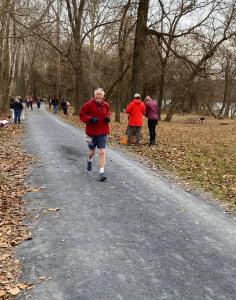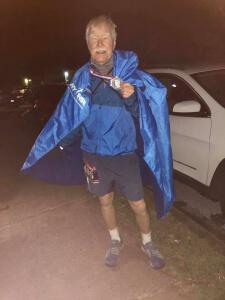 Mile 1, Mile 15, Mile 27, Finish Line!