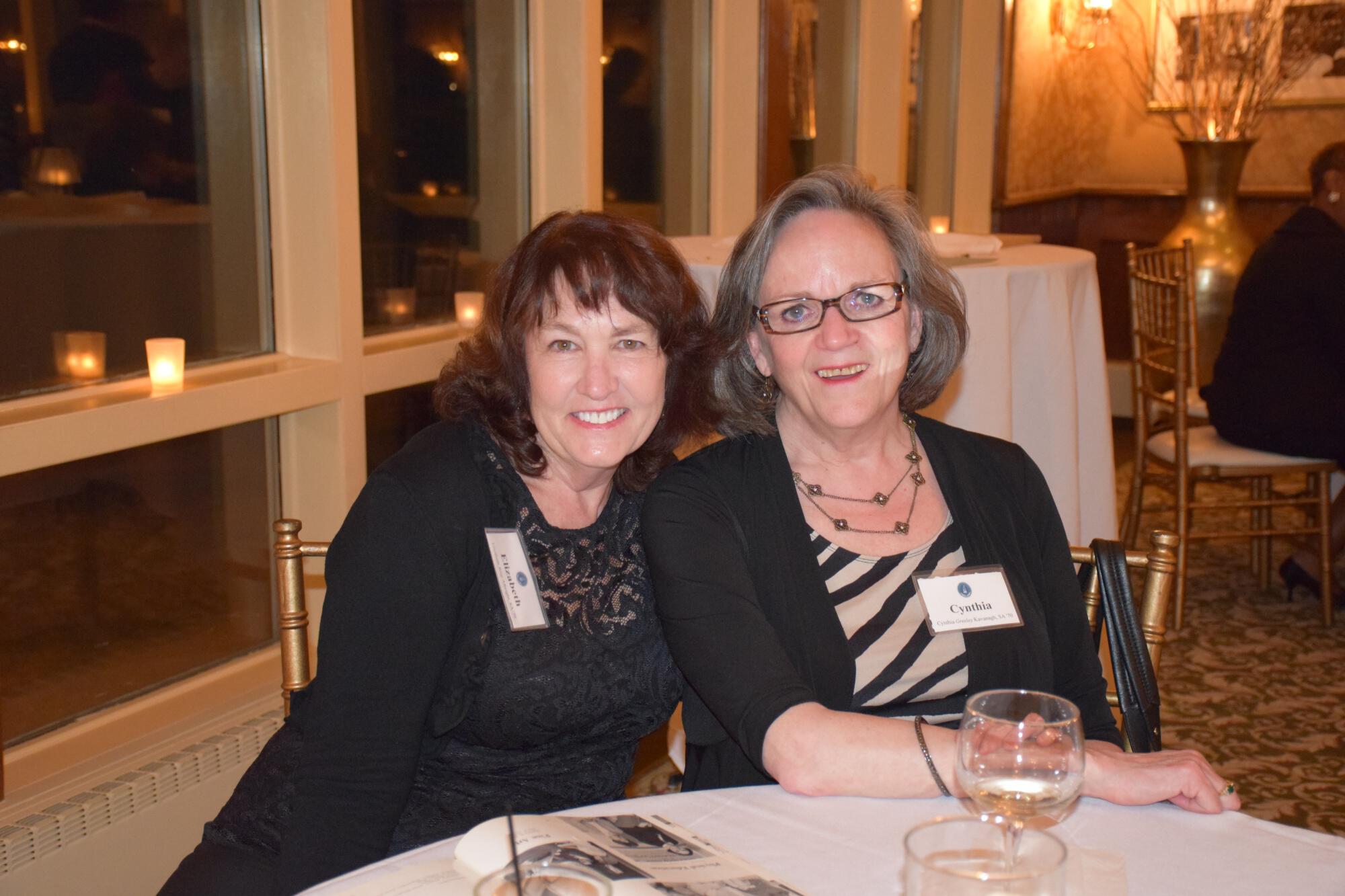 Where do you live?
I live in Massachusetts about 30 miles northwest of Boston. While that may sound close by, one can rarely get into Boston in less than hour! Home is a big old Victorian that my husband, George, and I have continued to renovate over the last 33 years. How we acquired this house was a little unusual. George was working for Wang Labs. He put a pin in a map where the Wang Towers were located in Lowell and drew a 10-mile radius from there and looked only at housing within that range. He would take photos of the ones he liked and mail them to me (no smart phones back then) and I fell in love with our current house. It has proven to be an ideal location! Work brought us here and the neighborhood – trees, kids on bikes, dogs, and great neighbors – keep us here.
Tell us about your family.
Family for George and me is comprised of siblings and their children and grandchildren. George has a brother who lives close by and I am the middle sister of 5 girls which has definitely helped define who I am. I am the negotiator/mediator and can often see both sides in discussions. The sisters are close – texting being the new best way to stay in touch –and we try to schedule at least annual visits! Being one of five girls made for an easy transition to St. Agnes when we were an all girls school in 1966.
With whom at St. Agnes do you still connect?
Elizabeth "Liz" Albright Ring is always on my mind even if we are not in active communication. Liz was my freshman AND sophomore roommate at St. Agnes and was a great mentor with two years of experience under her belt before I enrolled. Liz was my partner in crime during one of my fondest memories at St. Agnes. Over the last few years, we've made it a point to try to attend Reunion Weekend together at Doane Stuart to get face time and catch up!
What is one of your fondest memories of St. Agnes?
Liz Albright, my freshman and sophomore roommate, and I decided to paint our dorm room. We lived on the first floor in the Main dorm and our windows overlooked the main sidewalk on the campus in Loudonville. We picked a weekend and locked ourselves into our room and went to work. The job was big enough that we were still painting after dark which meant that anyone walking around campus could clearly see what we were doing. So, of course, we were easily spied by our Headmaster, who regularly took evening walks with his faithful poodle. The good news was the poodle had a jingly dog collar; the bad news was when we heard the dog collar jingle – we knew we were busted! Thankfully, Mr. Bookhout appreciated what we were doing and a year or two later our dorm room became one of the school's offices.
What is making you feel grateful today?
As I write my responses to the Take 5 questions, I am celebrating my first year anniversary in retirement – a milestone which is only a dream for so many. I have been blessed with supportive and encouraging parents and siblings; a Grandmother who offered me the opportunity to attend her alma mater – St. Agnes; a wonderful loving husband who keeps up the encouragement and an amazing 33 year career at Fidelity Investments where helping people be ready for retirement is their mission of which I was a participant and a beneficiary.