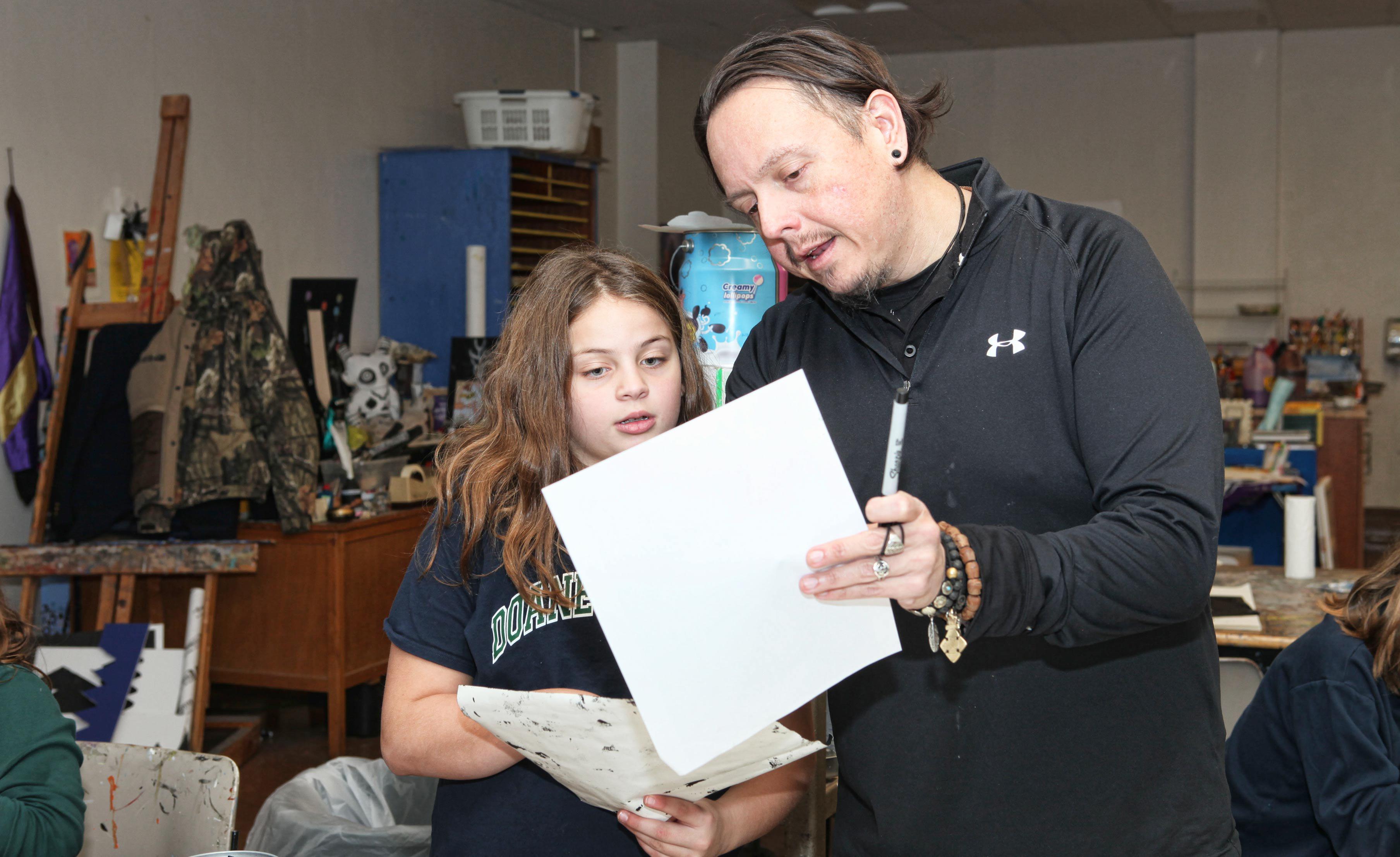 Irish and American Exchange Program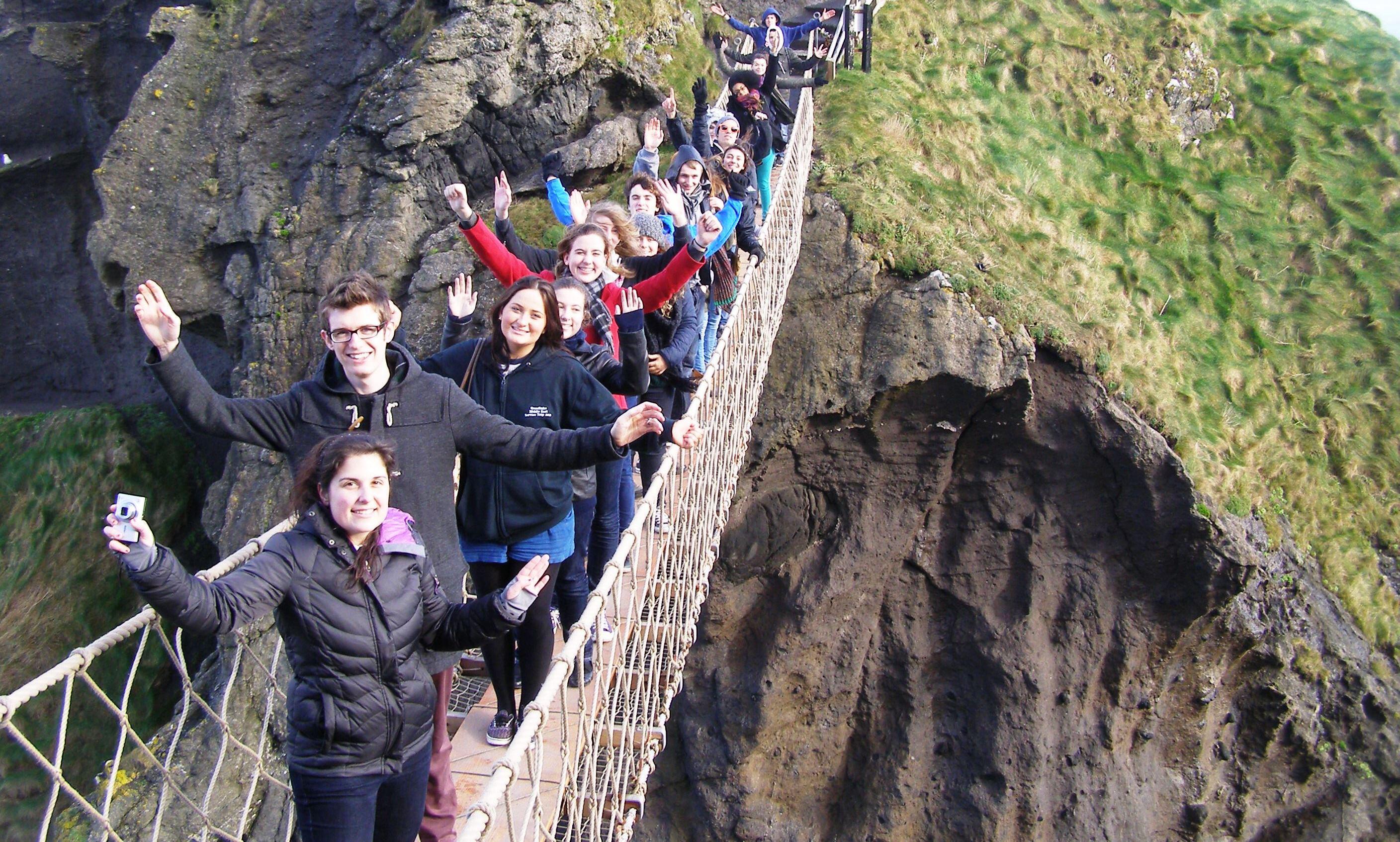 During "The Troubles," Seamus Hodgkinson, a native of Belfast, Northern Ireland left his hometown and ventured off to New York. His trip took him to Albany, where he was employed as a science teacher at a newly merged Protestant/ Catholic college preparatory school named Doane Stuart.
"Mr. H," as he is more fondly known, envisioned an exchange program that would bring Catholic and Protestant students from Northern Ireland to America. He believed that through this program, the students from Northern Ireland could learn, and share in a multi-cultural environment, which embodies tolerance, respect, and peace.
Belfast, Northern Ireland is truly divided, politically and religiously. The thirty-foot walls that were built to divide Catholics and Protestants stand as a very visible reminder of the conflict. While efforts have been made to heal the divided society, only 5 percent of the schools in Northern Ireland are integrated (Protestant and Catholic). Northern Ireland is a model for all societies that have been torn apart by religious difference, intolerance, and fear. Integrated Education is the path for peace.
Why Doane Stuart School? The tolerance, understanding, and faith at Doane Stuart are what make possible the kind of respect sought in Northern Ireland. Lagan College, formed in 1981, began with 28 students (14 Catholic, 14 Protestant), similar to Doane Stuart School's origins.
Doane Stuart to Belfast:
Each year, Doane Stuart students visit Lagan College, where they attend seminar courses in Irish History, Northern Ireland Politics, and Irish Language. These students get a glimpse of Belfast life while staying with host families from Lagan College. They have met with members of the US Embassy, Stormont (the Northern Ireland Parliament), City Officials, and key players in the peace process. Through the Exchange program, Doane Stuart has developed strong ties with Peace Players International and The Northern Ireland Council for Integrated Education.
Belfast to Doane Stuart:
Each year, two students from Lagan College, Belfast, Northern Ireland (one Catholic and one Protestant) are selected to attend Doane Stuart. These students attend classes and become an integral part of our community, gaining as much from our community as we do from them.
Additionally, student teachers from the Protestant Stranmillis University College and the Catholic Saint Mary's University College visit Doane Stuart as part of their teacher training.
"Doane Stuart and Lagan College have managed to be a light for many people, shining so bright that they have the ability to change lives forever. Both schools, with their warm, family-like feel and infinite tolerance allow people to realize how great they are. Upon realizing this, people no longer need to feel prejudice or hatred towards those who are different. By realizing his or her own potential, there is no need to fear difference. Instead one can embrace it."
Alan Scott, Lagan College '08, DS '09
Arab-Israeli Student-Teacher Program
Starting in 2013, Doane Stuart welcomed an Arab and Israeli student teacher from David Yellin College in Jerusalem.  They are active participants in the three divisions of the school and add a great deal to our community, while also experiencing our interfaith school, which emphasizes respect and inclusion.